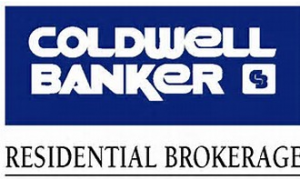 Real Estate with Gary Klicpera & Jeffrey Greer
Homeowners: Your House Must Be Sold TWICE

In today's housing market, where supply is very low and demand is very high, home values are increasing rapidly. Many experts are projecting that home values could appreciate by another 5%+ over the next twelve months. One major challenge in such a market is the bank appraisal.

If prices are surging, it is difficult for appraisers to find adequate, comparable sales (similar houses in the neighborhood that recently closed) to defend the selling price when performing the appraisal for the bank.

Every month in their Home Price Perception Index (HPPI), Quicken Loans measures the disparity between what a homeowner who is seeking to refinance their home believes their house is worth, and an appraiser's evaluation of that same home.

Bill Banfield, Executive VP of Capital Markets at Quicken Loans urges anyone looking to buy or sell in today's market to remember the impact of this challenge:

"Based on the HPPI, it appears homeowners in the markets where prices are rising faster than the national average – like Denver, Seattle and San Francisco – are continuing to underestimate just how quickly home values are rising, so the average appraisal is higher than homeowner estimate.

On the inverse of that, homeowners in areas where the values aren't rising as fast may think they are rising faster than they are, leading to the appraisal lagging the estimate."

The chart below illustrates the changes in home price estimates over the last 12 months.

Bottom Line

Every house on the market must be sold twice; once to a prospective buyer and then to the bank (through the bank's appraisal). With escalating prices, the second sale might be even more difficult than the first. If you are planning on entering the housing market this year, let's get together to discuss this and any other obstacles that may arise.




Gary Klicpera
& Jeffrey Greer
Sales Associates / Realtors
 
Coldwell Banker Residential Brokerage
Ellicott City
MD
410-952-9943

Gary Klicpera has been in the real estate industy since 1981 Licensed in New York and since 1993 in Maryland. This year my partner Jeffrey Greer and I have created a team who believe in providing the highest quality customer service to our clients and it shows in our referrals. Jeffrey Greer has over 30 years in the customer service industry and now a licensed realtor in Maryland. An added advantage Jeff brings to the table, is his 15 years experience in online marketing to help our clients

Coldwell Banker Residential Brokerage , 6031 University Blvd 100 Ste, Ellicott City, MD 21043-3533 O: 4107407100 Real estate agents affiliated with Coldwell Banker are independent contractor sales associates and are not employees of Coldwell Banker. © 2017 Coldwell Banker Residential Brokerage. All Rights Reserved. Coldwell Banker Residential Brokerage fully supports the principles of the Fair Housing Act and the Equal Opportunity Act. Operated by a subsidiary of NRT LLC. Coldwell Banker and the Coldwell Banker Logo are registered service marks owned by Coldwell Banker Real Estate LLC.

Thinking of selling?



Download my free eGuide covering the things you should consider when selling your house.

Check Out More Articles
Just click a category below!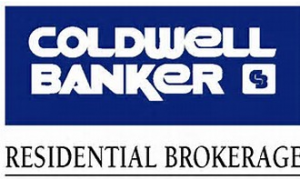 Gary Klicpera & Jeffrey Greer and Keeping Current Matters, Inc. do not guarantee or warrant the accuracy or completeness of the information or opinions contained herein, and will not be liable for any loss or damage caused by your reliance heron. Nothing herein should be construed as investment advice. Consult a professional before making any investment decision.


Copyright © 2017 Coldwell Banker Residential Brokerage, All rights reserved.


Want to change how you receive these emails?
You can update your preferences or unsubscribe from this list